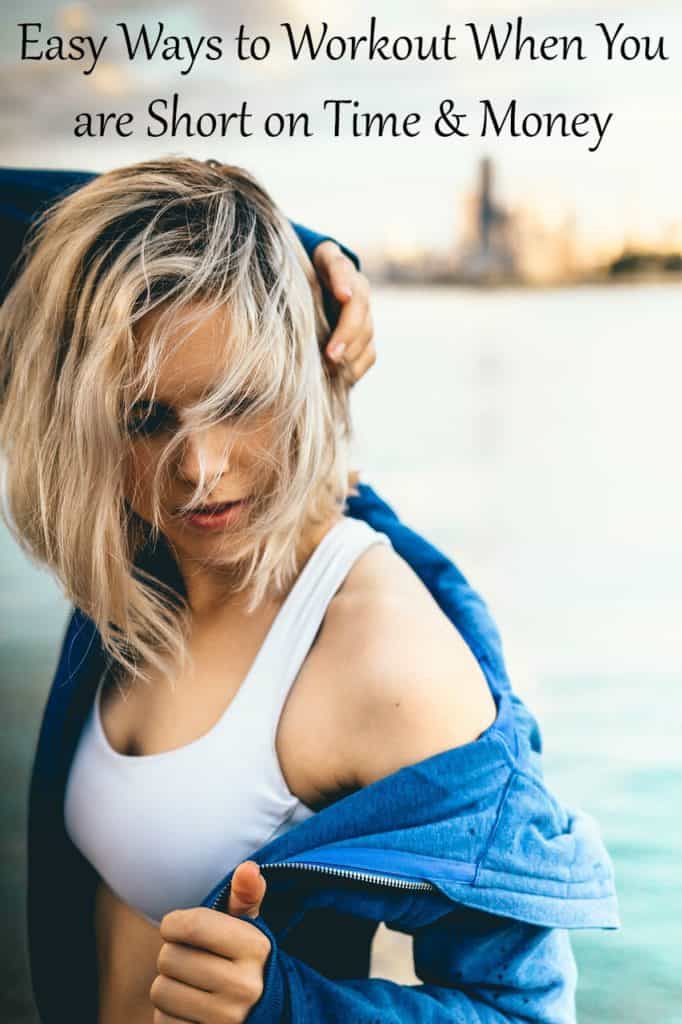 Alright fellow moms, I know what it is like to be short on time and on a budget, it is hard to do anything, let alone work on your fitness.  Even though we know it is important to take care of ourselves, we all know that self-care is one of the first things to go when we are crunched for time and cash. You still need to focus on yourself though, because when mom doesn't take care of herself, it is hard for her to take care of everyone else (and what would everyone do if mom couldn't take care of them?).
So, if you are like me and you are finally taking time for yourself and your health, you don't need a lot of time or money to get a good workout in.  Check out these easy ways to workout when you are short on time and money:
Daily Burn – Groupon is currently offering 60 days of Daily Burn for free!  You can make a huge difference in your body and your health in 60 days.  There are lots of levels of workouts starting from easy to difficult and some are just 15 minutes long.  You can spare 15 minutes, right? Once your trial is up, you can cancel it or, you can continue on if your budget is looking better.
Workout DVDs.  Workout DVDs can be done in the comfort of your home and they are very cost effective.  Plus, you can buy workouts according to what you want to do and how much time you can spare each day.  This DVD, for example, features 10-minute workouts.  Be sure and scroll down to the middle of the page to see other similar DVDs.
Walk around the block.  Grab your kiddos and take a quick stroll around your neighborhood.  As we mentioned, even a few minutes of exercise each day will help you move toward your goal and it's free to do!
Join a gym.  Most gyms offer a free 7 or 14 day trial, why not head in to a couple of your local gyms and sign up for those free trials (one at a time of course)?  Depending on your location, you can likely get several months of working out for free, while figuring out which one you want to to actually sign up for.  Additionally, Groupon has lately been offering significantly reduced gym memberships, so be sure to check that out too!  If you have little kids, many gyms offer daycare for a reasonable price.
Local B/S/T or Buy Nothing Challenge groups.  If you are on Facebook, join your local FB For Sale, B/S/T groups as well as Buy Nothing Challenge Groups.  I have joined all of my local groups such as these and I often see workout equipment being given away for free or super cheap.
What has been your favorite budget-friendly workout?