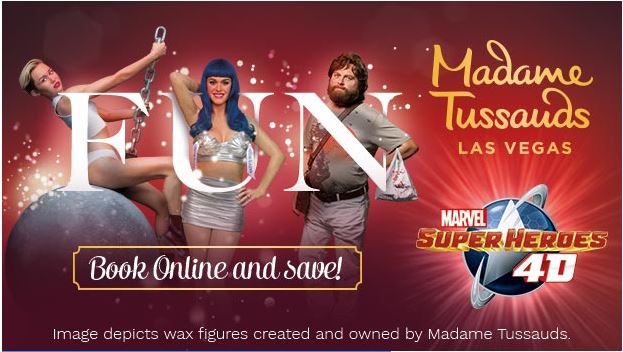 Have you ever been to Madame Tussauds in Las Vegas?  My hubby and I are planning a Vegas trip this Fall and I think we are going to go!  I would love love love any tips and reviews that you have of your visit there because it looks so cool!  Or, if you have any other tips of places I should go see in Vegas, let me know.
My husband and I have both been to Vegas before, but for both of us we were not yet adults so we really haven't experienced Vegas at all.  I NEED HELP, my friends. 🙂  Tell me where to go!
Anyway…back to  Madame Tussauds!  I found that we can score $5 off each ticket and you all know how much I love a good discount.